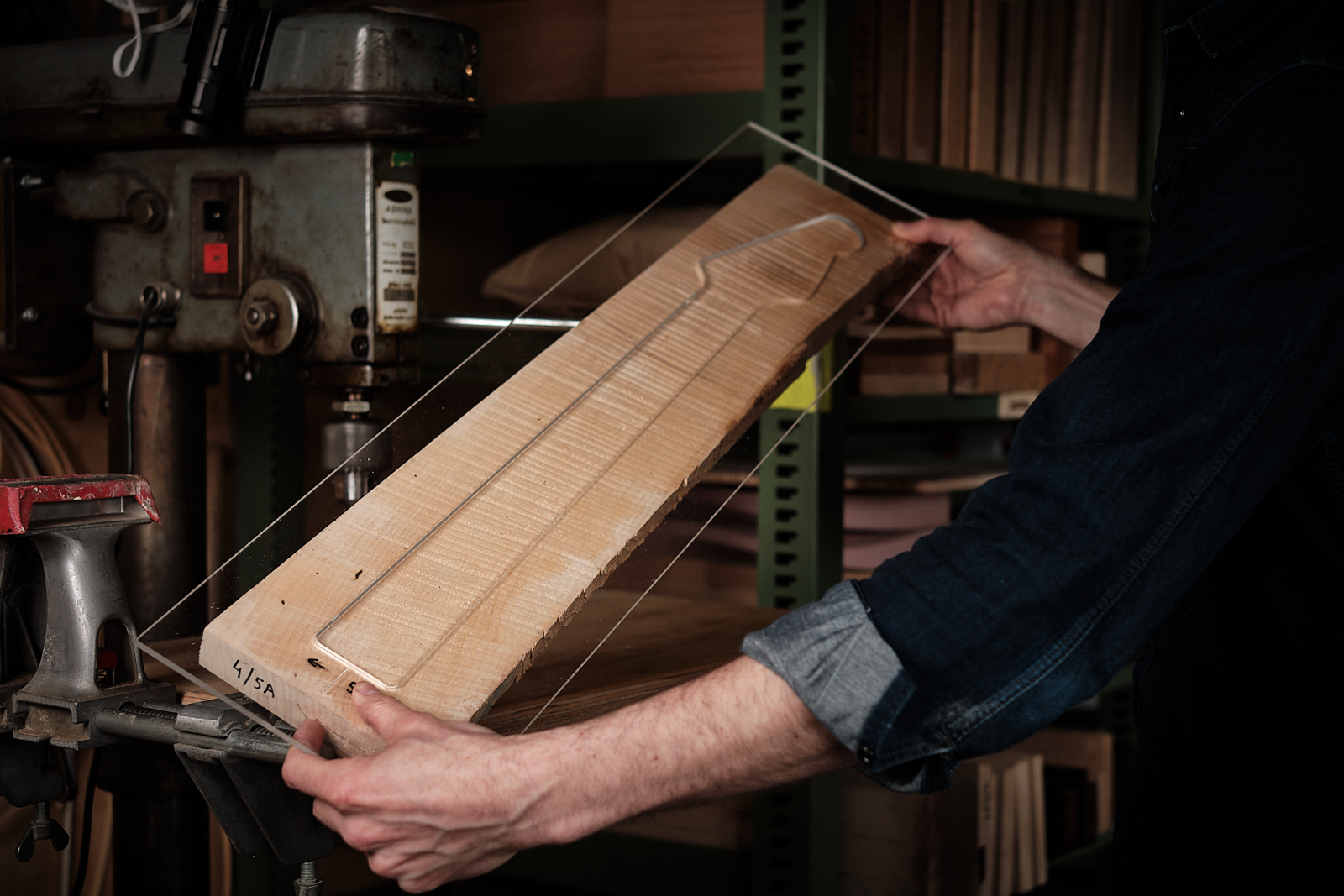 How to order & Hand made features

For current information on pricing and wait time for a new guitar or a guitar in stock, please contact me by email:
To get your instrument onto the building schedule you will receive a specification sheet by email and a final price of the guitar. After that a 50% deposit is asked to be payed via banktransfer. This deposit is to cover some of the initial expenses and materials and to be onto the building schedule. Final payment of the guitar plus cost of shipping (final quote for shipping and insurance) will be due when when the guitar is completed. The prices that are on this website are in euros and include 21% VAT within the EU.
You can also check the shop online for availablity: www.nijssenguitars-shop.com
Theo Nijssen
Pricing 2023/2024:
The Riptide Raw (aged nitro finish, maple neck, rosewood fretboard, alder body) incl. 21% VAT starting price for 2024
4950,- euro
The Riptide Gloss
(gloss finish, flamed maple neck / alder or swamp ash body) incl. 21% VAT starting price for 2024
6290,- euro
The Atlantis (gloss finish, premium figured maple top, swamp ash body, flamed maple neck) Final price depends on individual specs and woods. incl. 21% VAT
starting 8300,-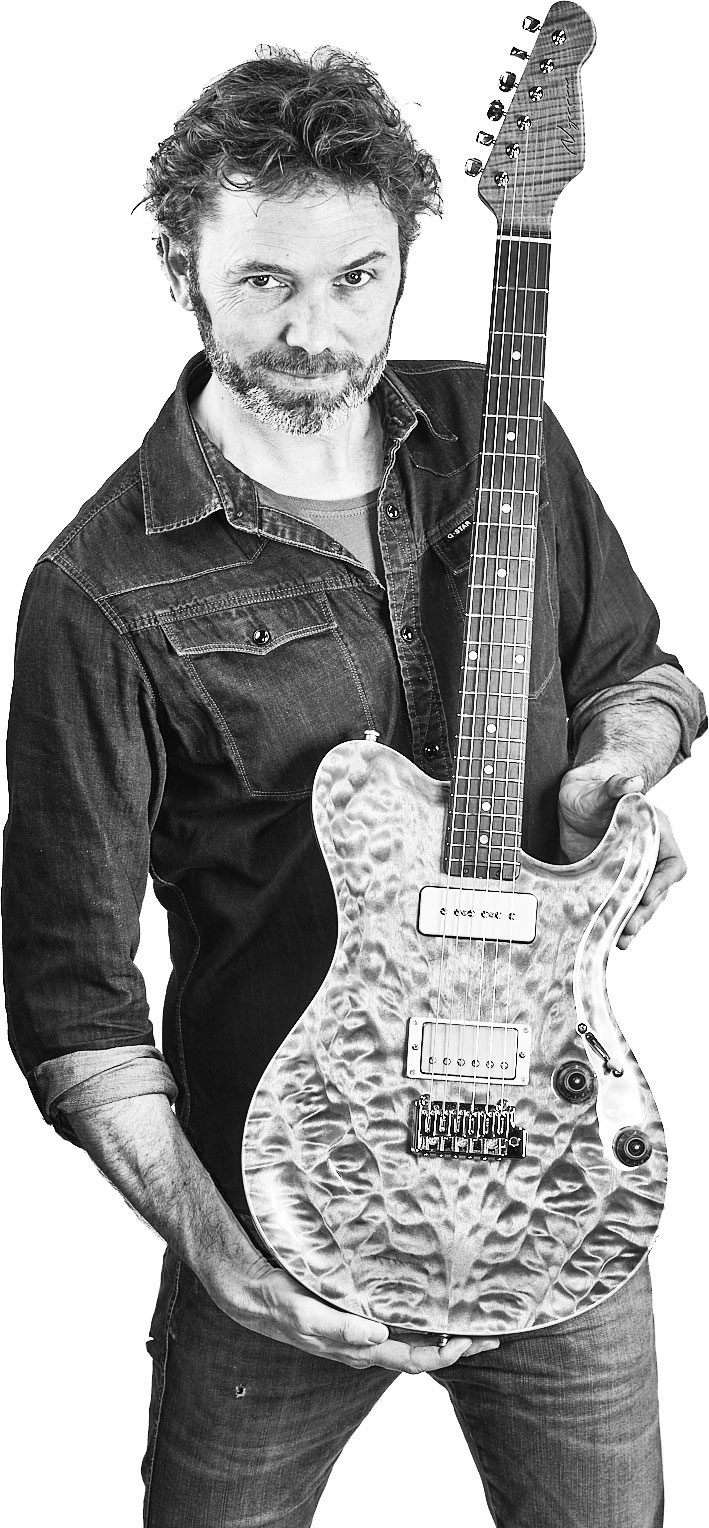 Hand made features that make a difference:
1. Frets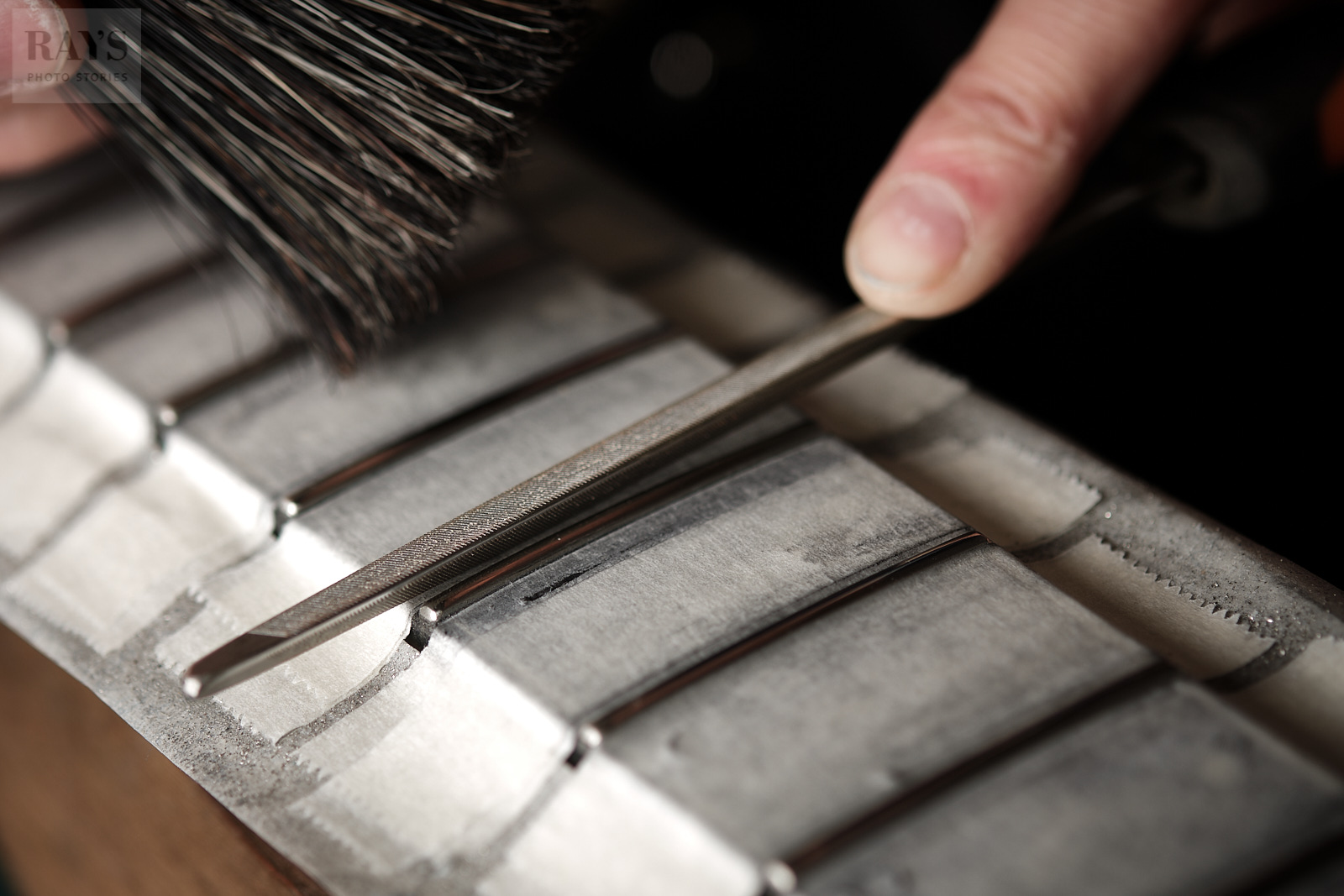 All frets are levelled by hand and each fret is crowned and rounded with a three corner file, the old school way. A method that also secures and protects the perfectly levelled fret tops. The frets have an ultra thin line where the strings touch the frets. Although this job will take longer to work on, you don't want to rush on one of the most important parts of your guitar. The result is rewarding: superb play comfort, more sustain, clarity and better overall intonation.
2. Wood Selection
I look for the most stable and sustainable woods available (within CITES regulations). The woods are personally selected and dried for optimal stability, sustain and resonance. This contributes on the total quality for an instrument that will last more than a lifetime…that's sustainable.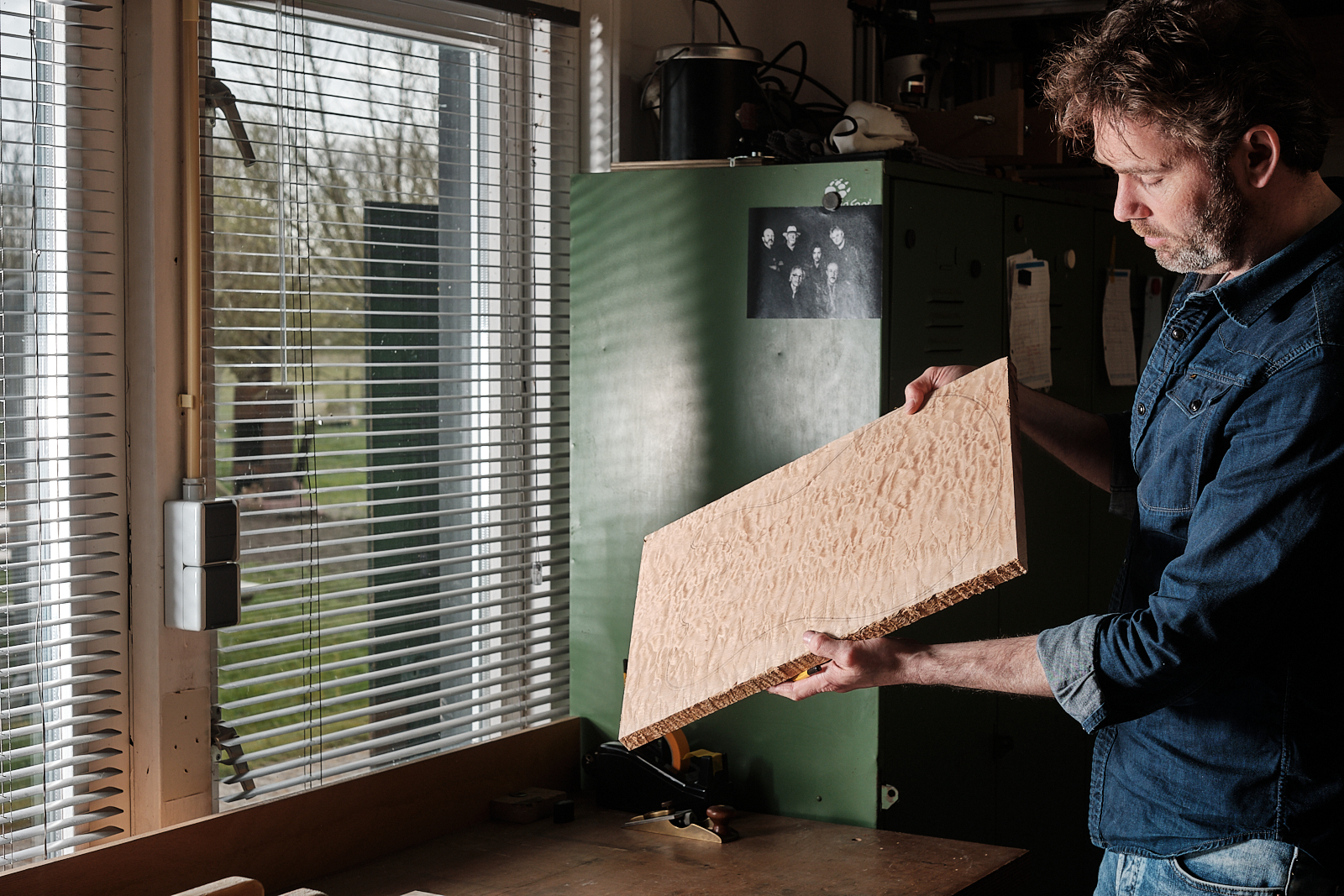 3. Finishes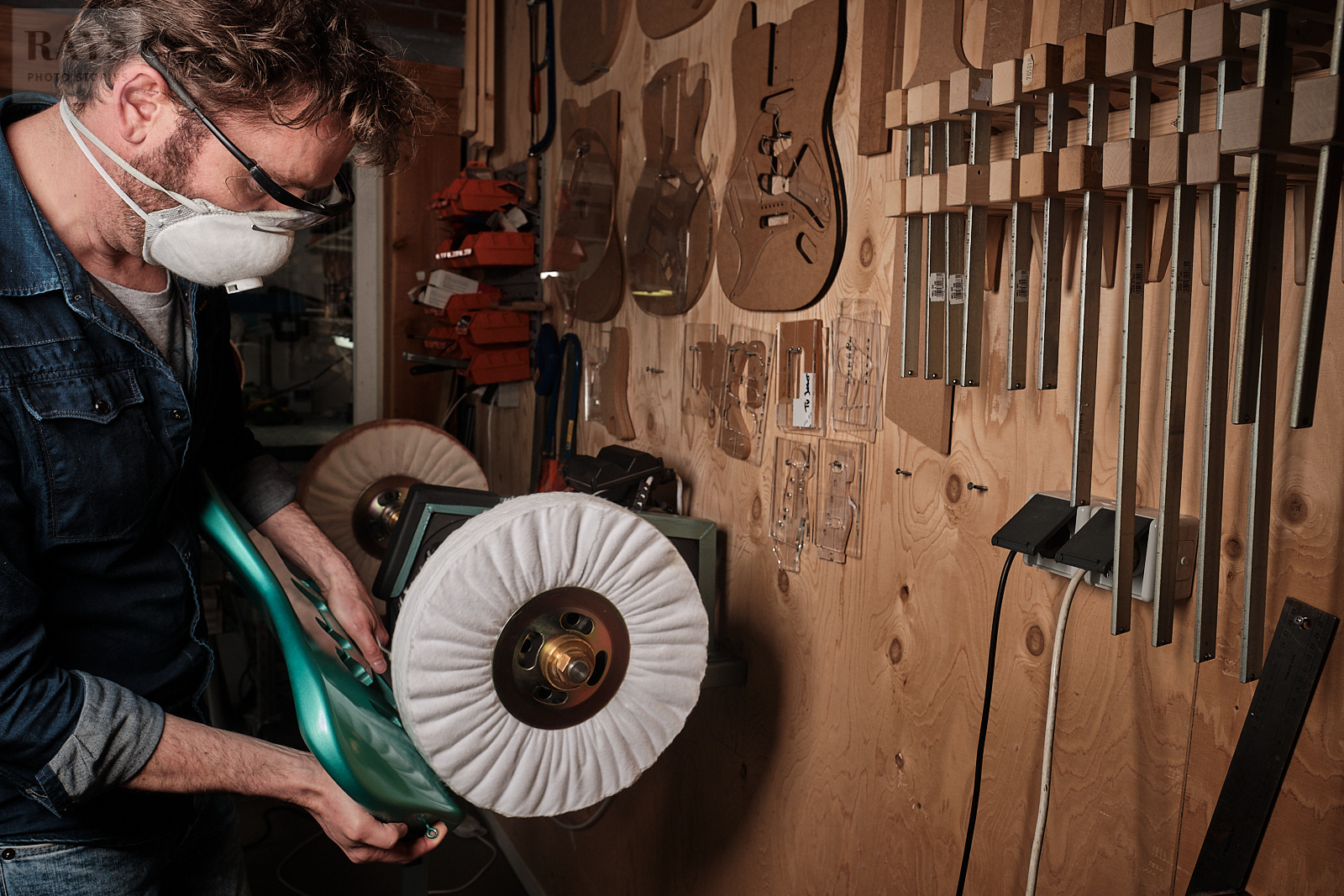 All solid body guitars are hand-sprayed, thin well cured nitrocellulose lacquer. This laquer ages as the years go by. For the quilted and flamed maple top guitars a double stain color is added with an ultra thin UV cured finish which is sanded up and buffed, for a mirror like finish. The back of the necks have a coat of oil to seal and protect it, which makes it comfortable to play.
4. Neck Shape
All Nijssen necks are, shaped and sanded by hand for optimal play comfort. It takes a lot of time and effort to get that "worn in feel" in the palm of your hand. The edges of the fretboard are rounded and the shape of the neck is an early 60's C shape or a slightly fuller 59 shape. I use a fine selection of quartersawn flamed maple or rift sawn maple, perfectly dried for stable performances. The neck fits seamlessly with the neck pocket of the body and is made to match together for the best resonance.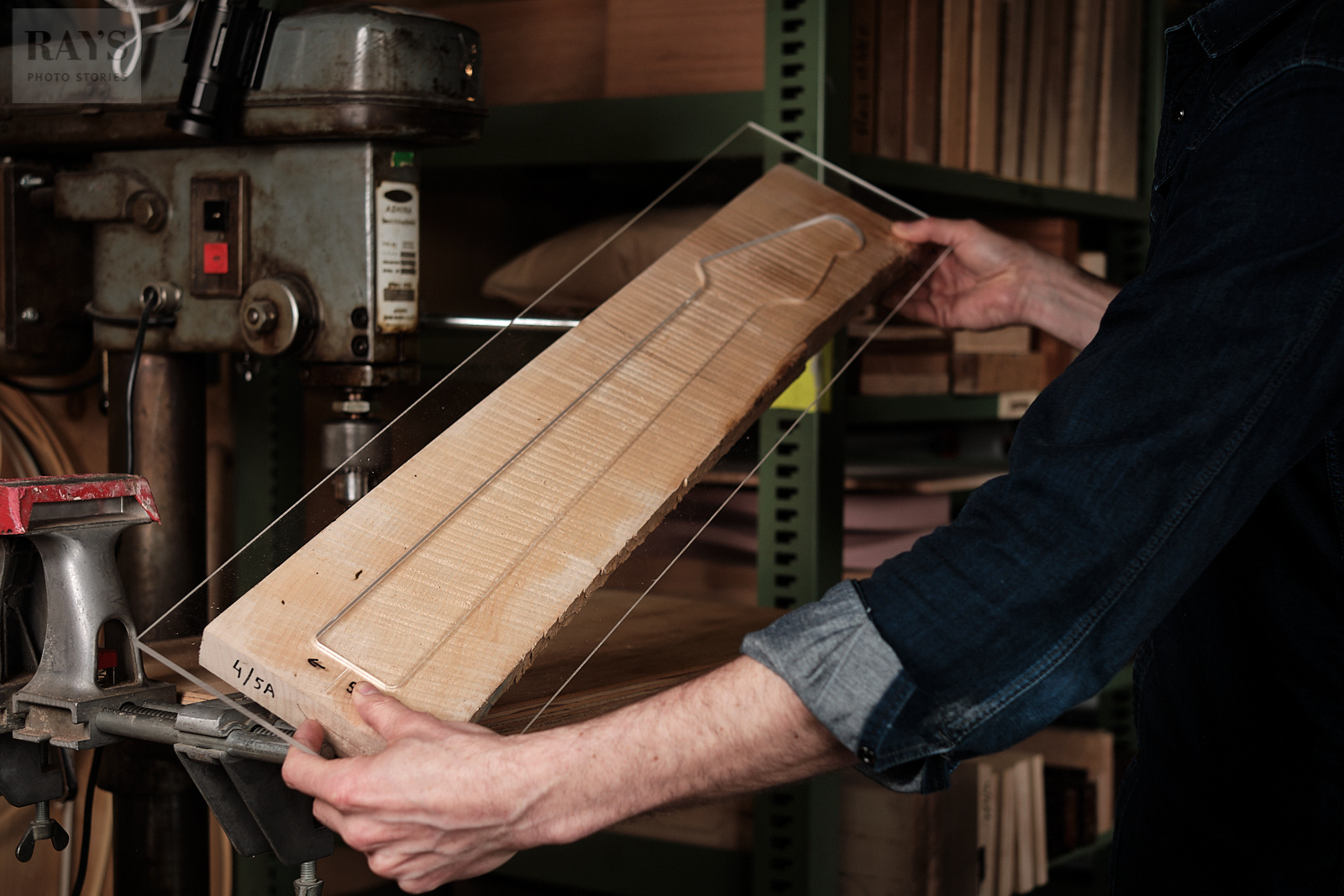 5. Bone nut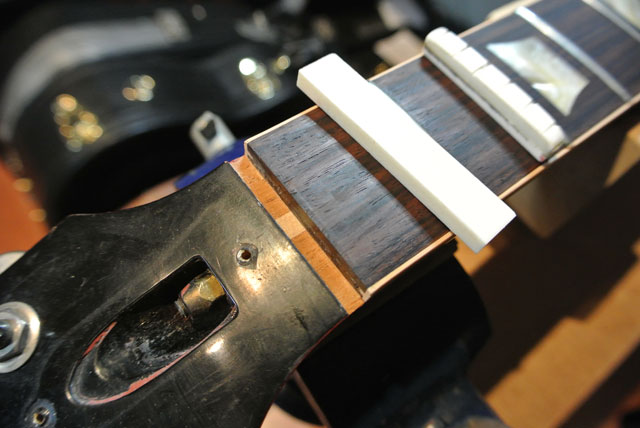 The advantage of a nut made out of bone vs a for example plastic is it's a harder natural material which provides more resonance, tone, sustain and tuning stability. Each bone nut is carefully selected, hand cut and polished. A good bone nut is a piece of art, and gives that finishing touch in the feel and setup of the guitar. I've made and repaired more than 2000 bone nut's and it's a detail that's mostly overlooked.
6. Double-Action Truss Rod
Although all the neck woods are perfectly dried and stable, a double-action truss rod is the only way to ensure the neck stability against climate changes. For the Atlantis and Riptide models, there is a slightly longer than normal size truss rod on a 25.5" scale length, which makes it even more stable. The truss rod channel is filled with a maple sleeve around the rod, which fills the gab and makes it rattle free, adds sustain and stability.
7. Pickups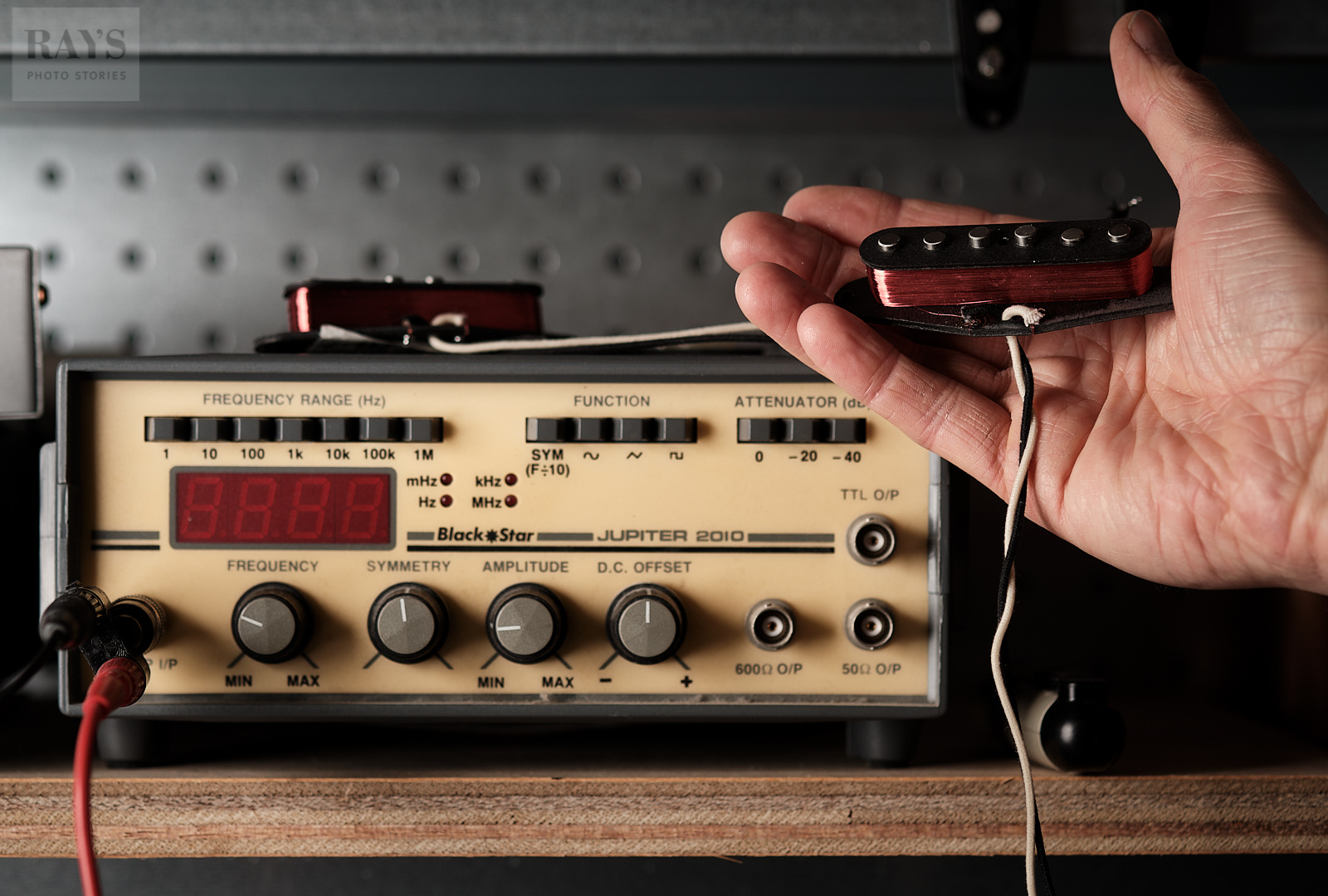 A big part of a custom guitar are the pickups. All Nijssen Guitars are equipped with custom wound pickups and are matched with the guitar to make every instrument unique. These custom pickups are from several boutique builders/winders, who make excellent remakes of the most sought after vintage pickups. I also make my own handwound single coil pickups and source my own wire gauge for that authentic vintage 60's sound; clear, 3D sounding with all the rings and bells. So the goal is to hear the guitar with an open sound with a medium till low output pickup, without coloring the natural sound of the tonewoods in any particular way. Finally CTS potentialmeters are voiced and matched with the pickups.An "No load" tone pot is part of the tone circuit to give that extra high end sparkle if needed.
8. Special electronics
There is something unique and special added to every Nijssen Custom Guitar: The "Clean up filter". It opens new possibilities in creating sounds and dynamics of your guitar in combination with your volume pot. In cooperation with Lex Bos (known for the Super Drive tube distortion pedal, boost pedal, Cool Drive pedal and the Buddy guitar amp www.lexbos.nl ) I develop and test the best guitar electronics and sounds as possible. This resulted in the Lex Bos version of the "Clean up filter" which is applied exclusively in every Nijssen Custom Guitar.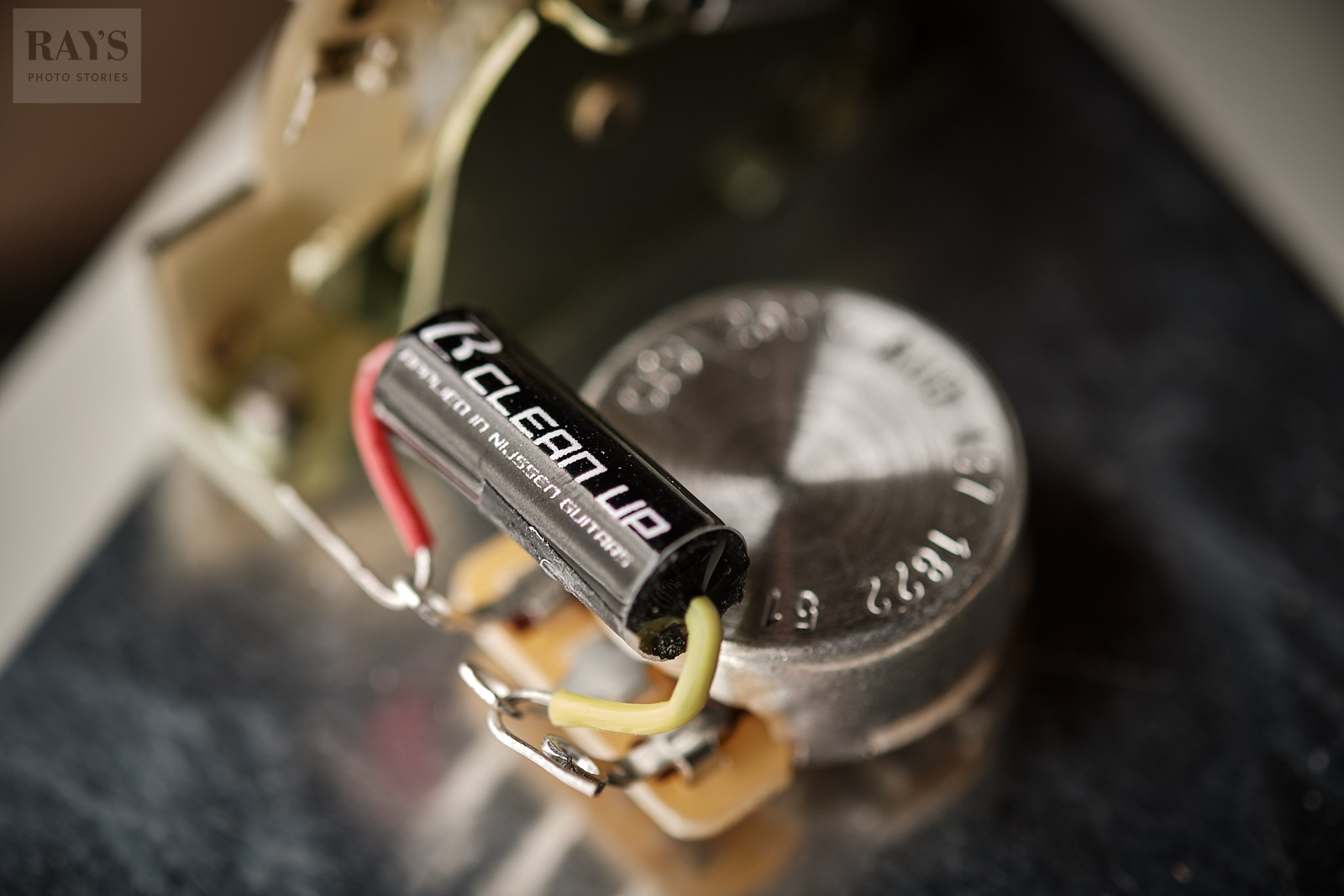 9. Hardware
Apart from pickups and wood, the hardware contributes also to tone and tuning stability. I use only the best hardware available. From ABM till Gotoh 510 bridges and 510 locking tuners. For electronics CTS potentialmeters. Different bridge saddles are optional.
10. Setup /playing comfort
As a guitar builder and a guitarist myself, I've got all the important experience to give you the best possible setup for the desired string height and sound of your guitar. The past ten years I've setup and repaired thousands of guitars (almost every guitar in the book) with a portfolio of more than seven hundred happy frequently visiting clients and collectors. That said; a guitar should, feel, play and sound right when it leaves my shop, it's got my name on it.