A luthier, goldsmith and watchmaker become one in an instrument
I like to combine those skills in my work. It plays a big part of how I do my fret work, inlays and guitar setups. I believe strongly that every detail counts. In the end all those details come together and will make that beautiful guitar that resonates with you. A handcrafted instrument that will last more than a lifetime.
- Theo Nijssen -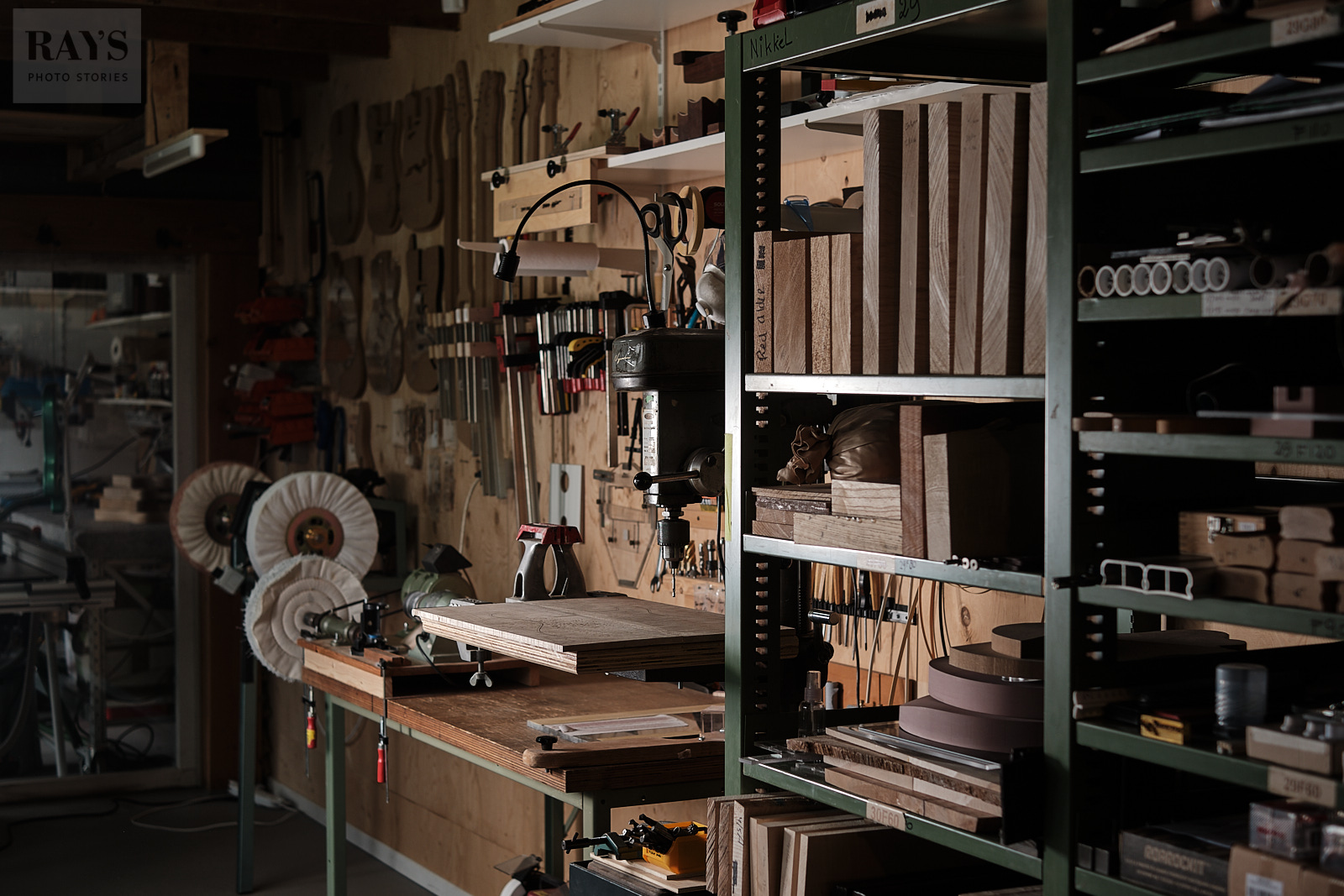 References
1/4
Vrijwel iedere gitarist heeft de droom om ooit een gitaar te laten bouwen, gewoon precies zoals je hem wilt. Wat is er nou precies nodig om tot het eindresultaat te komen zoals je die in je hoofd hebt? Die gaten weet Theo exact te vullen met de liefde, passie en vakmanschap waarvan je hoopt dat een gitaarbouwer het heeft. Toen hij klaar was kreeg ik een gitaar in handen die voor mij zo klopte aan alle kanten dat het moeilijk te omschrijven is hoe dat voelt. In één woord? Bullseye!
2/4
Vanwege een blessure aan mijn arm ben ik op 0.09 snaren overgestapt, maar nadat Theo mijn gitaren onderhanden heeft genomen, speel ik met 0.10 snaren weer net zo licht en soepel!
3/4
Je wordt opnieuw verliefd op je gitaar als zij bij Theo is geweest...
Vakwerk!
4/4
Ja en dan haal je hem op. Man je weet niet wat je meemaakt. In een keer heb je een top gitaar in je handen. Speelt overal op de hals superlicht, lage actie geen rammelende snaren en zuiver. Ik ben er echt super happy mee! Als je van je instrument houdt is dit het echt waard, doe het, je zult er geen spijt van hebben.